Floral, Floral, Floral
Beautiful wedding flowers are what most brides dream of. Which is why we encourage our brides to work closely with a professional wedding planner. Achieving the perfect floral design can be a daunting task. Events by TMA suggest brides start with their favorite flowers. Choosing blooms that will be in season during the wedding helps to maintain design focus. After brides have chosen their favorites they can further narrow their selections based on color, cost, and centerpiece design.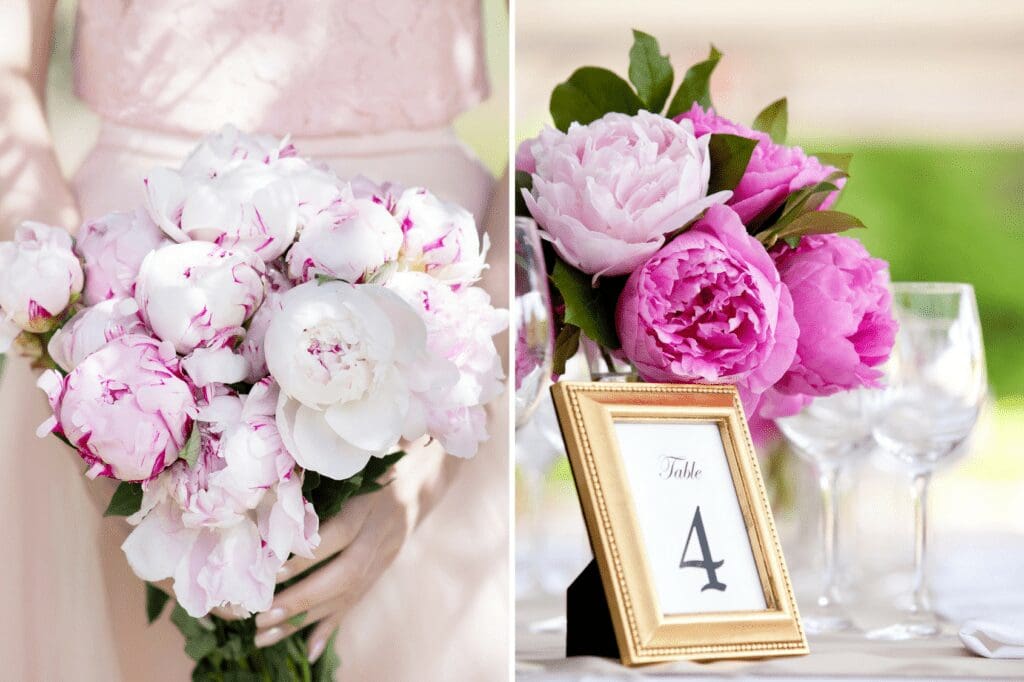 Oftentimes, working with a floral designer is always best. Some floral designers not only handle floral but they also oversee decor. While meeting with the floral designer, it can be beneficial to show photos of your dress, a few inspirational images from a magazine, and images of the ceremony and reception site. A seasoned floral designer will not only assist with what can be accomplished but also offer amazing suggestions. Providing specific details is important. The more details the floral designer knows the better their execution. Also, brides should be sure to mention any blossoms they wish to add to their cake.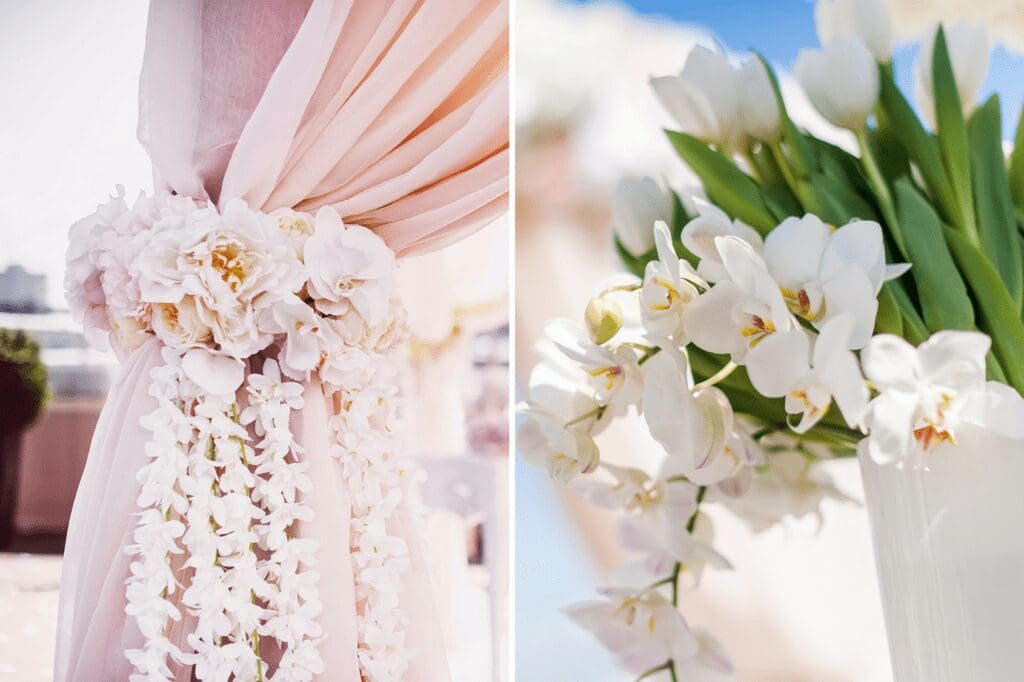 When selecting a color palette brides should be sure to unify the blossoms. Developing a cohesive look is essential to creating that "wow" factor. All details, including favors, bridesmaid dresses, ribbons, and flowers, should work perfectly together. Choosing a color palette starts with preference. Some brides prefer soft pastels during the spring while others are drawn to vibrant tones for the summer. Browns and rich jewel tones work amazing in the fall, leaving white and metallics for holiday and winter weddings. Brides have the option of mixing beautiful wedding flowers in ways that blend seamlessly. Just note, when two bold colors are used in combination with one another it helps to soften the look by muting one of the hues!
Related Images: