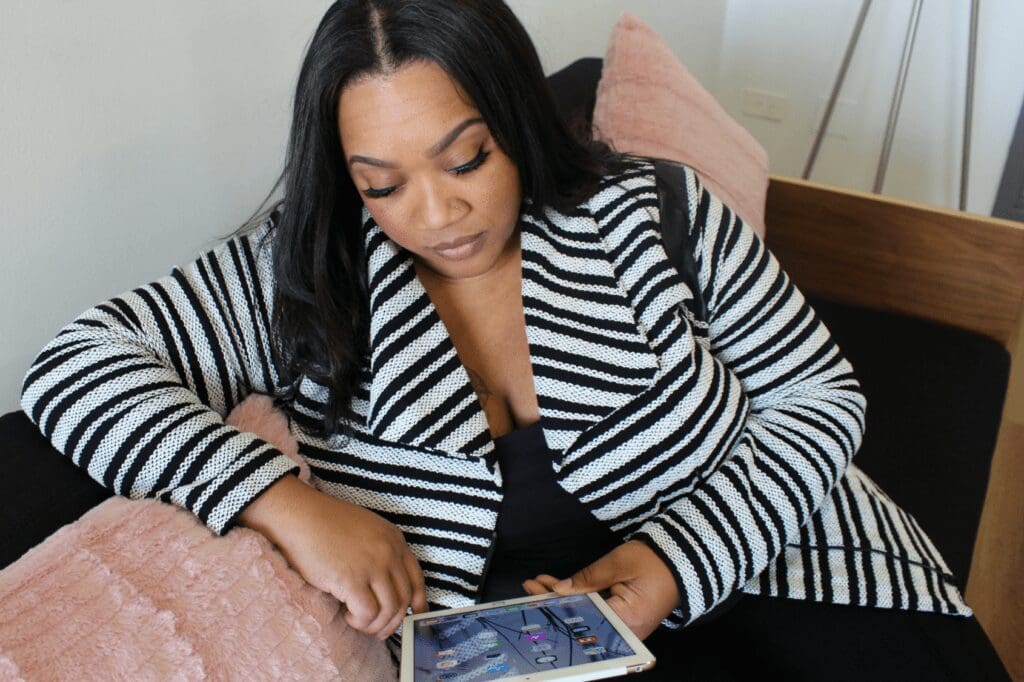 Photo: Jesus Santos of "Bodas Modernas Photography"
Our Founder & Creative Director
For todays post we're showcasing 10 fun facts about Brittany, our Founder & Creative Director at Events by TMA. We hope you enjoy learning more about who Brittany is and what she loves.
Fun Facts:
1. "I absolutely love music. I wake up to music, I need music throughout my day, and I typically fall asleep to music playing in the background."
2. 'I "speak" American Sign Language (ASL). There is something quite amazing about communicating with your hands."
3. "If I were not a luxury Wedding & Event Planner I would be a sociology professor…I know, huge shift but you should see my book collection."
4. "I despise CLUTTER!"
5. "I enjoy picnics. I find them to be very peaceful."
6. "I am totally OBSESSED with a mobile app called "Township". I have it downloaded on all mobile devices and am determined to build the best town ever!"
7. "I'm a gamer. I own an Xbox and on "chill" days I enjoy pulling an all-nighter with an online Call of Duty gaming session."
8. "In my down-time I'm usually obsessing over where to find amazing Mexican and Caribbean cuisines. Truly my favorite dishes!"
9. "I'm a scary movie fanatic. I'm talking about hair-standing, edge-of-the-seat, peeking through your fingers, thrillers!"
10. I love being a creative. I enjoy designing event spaces, choosing home decor, fashion, and beauty. Hmmm, maybe I should start a vlog or YouTube Channel lol…
P.S. "Can I squeeze in one more?? I absolutely love cars. My fantasy motor lineup includes luxury cars, muscle cars, classic cars, and street rods!!"
Enjoy Learning More About Brittany?
We truly hope you enjoyed reading more about who Brittany is and what she loves. To learn more about why hiring a planner works, check out our post here. Also, click here to read along as we discuss why perfecting your craft is important in our "Practice Makes Perfect" post!