Something Borrowed, Something Blue…
Familiar with the saying, "something old, something new, something borrowed, something blue"? Well, brides are embracing this concept more and more as the years of wedding design roll on. Here at Events by TMA, our custom designs team has met with a number of couples looking to incorporate blue into their wedding designs. When couples meet with our design team they show examples of blue wedding design inspiration. With the inspiration in mind, our team collaborates and discuss the endless possibilities. Couples quick realize why hiring a wedding planner works!
With an infinite number of "blue" options, couples are free to explore various design choices. While royal blue works great for a jewel-toned wedding design, a softer "sky" blue works perfectly with weddings set for spring. Navy blue is also a great option for couples whom plan to incorporate blush or mauve tones. For many, blue is intended as an accent while others opt for blue as a focal point. Either way, we encourage our couples to follow their design vision.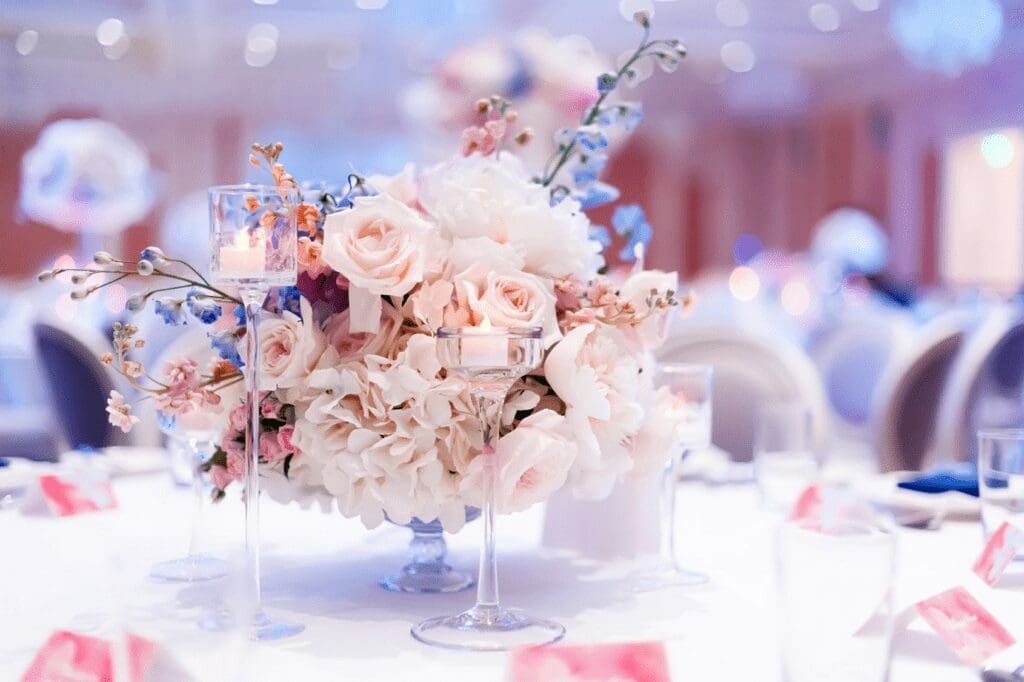 When deciding on the best color palette for your wedding it can be beneficial to find inspirational photos which really represent your style and vision. We encourage our clients to create a Pinterest page and include pins for all aspects of the wedding. Some examples to include are: desired color palette, ceremonial design, floral picks, reception/centerpiece design, and ambiance. Gathering blue wedding design inspiration should be fun for couples and we always recommend working with a professional for those difficult design choices.
Contact us today to discuss how we can work together to create an exquisitely designed event!
Related Images: