A Fresh Face = Amazing Wedding Photos
Amazing wedding photos are at the top of every brides lists. A number of factors play into great wedding images. Hiring a skilled photographer being the most essential. However, it can also be beneficial to incorporate a bit of self-care. Below is an info-graph outlining a skincare regimen the night before your wedding. What brides doesn't want beautifully glowing skin?!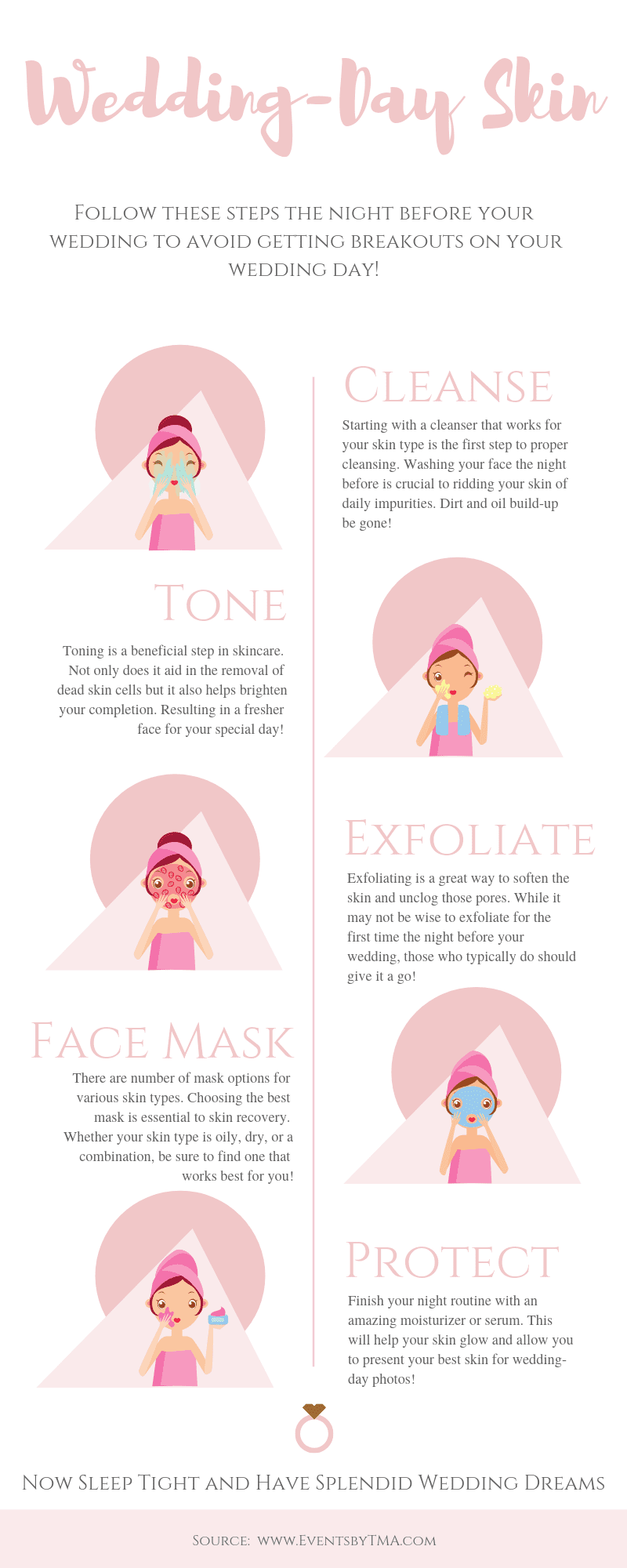 We hope you enjoyed our fun skincare visual. Keep in mind, skincare isn't the only prerequisite for an amazing wedding day. Working with an experienced wedding professional is another way to ensure a smooth wedding day. Wedding professionals can assist with a number of task, such as: choosing wedding centerpieces, management of timelines, and budget forecasts. Contact us to discuss how we can assist with your event planning and design needs!
Related Images: