The Aries Flowers In Springtime
For our third zodiac sign flowers install we are showcasing the Aries! Today we are featuring spring flowers for the Aries zodiac. Being the first of the twelve zodiacs, Aries possess ambition and passion. Aries are also notable for their vibrant and spontaneous nature. A little birdie told us, "an Aries in love can be a wonderful thing. Given their sense of adventure and willingness to take risks, you'll never be bored dating an Aries. And because they're often outspoken, there's a pretty good chance that you'll never have to worry about where you stand with a Ram".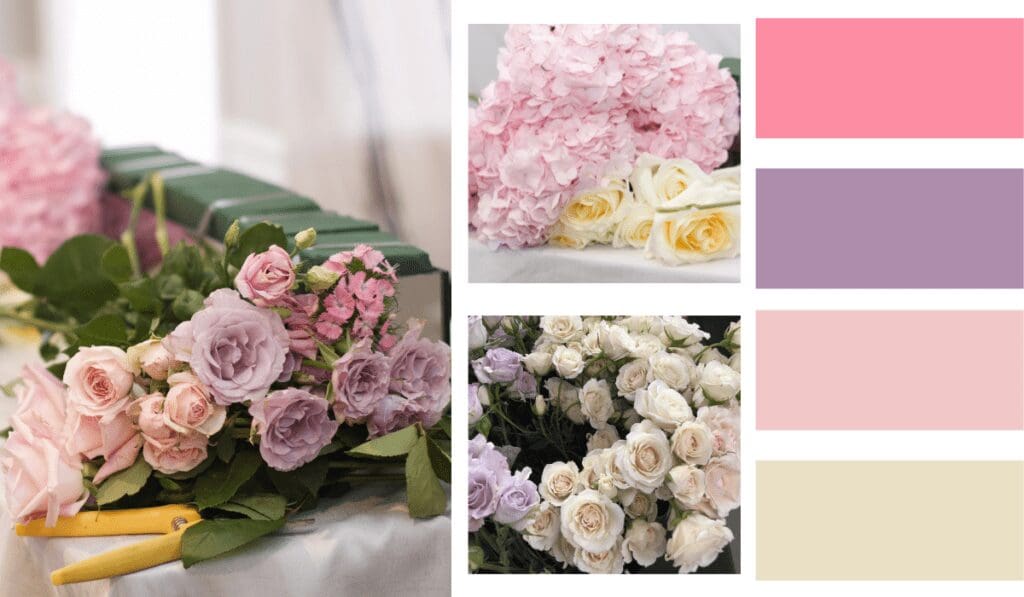 With it officially being spring, we wanted to showcase the most beautiful spring blooms. We chose a combination of fluffy pink hydrangeas, premium roses, and delicate accent blooms. Some accented blooms included three stunning spray rose varieties! Our colors of choice were deep blush, pale blush, purple, and cream. We were also able to incorporate green by including some of the beautiful greenery. The birthstone for Aries is a diamond, so as part of our design we chose to present our spring flowers in a mirrored planter box.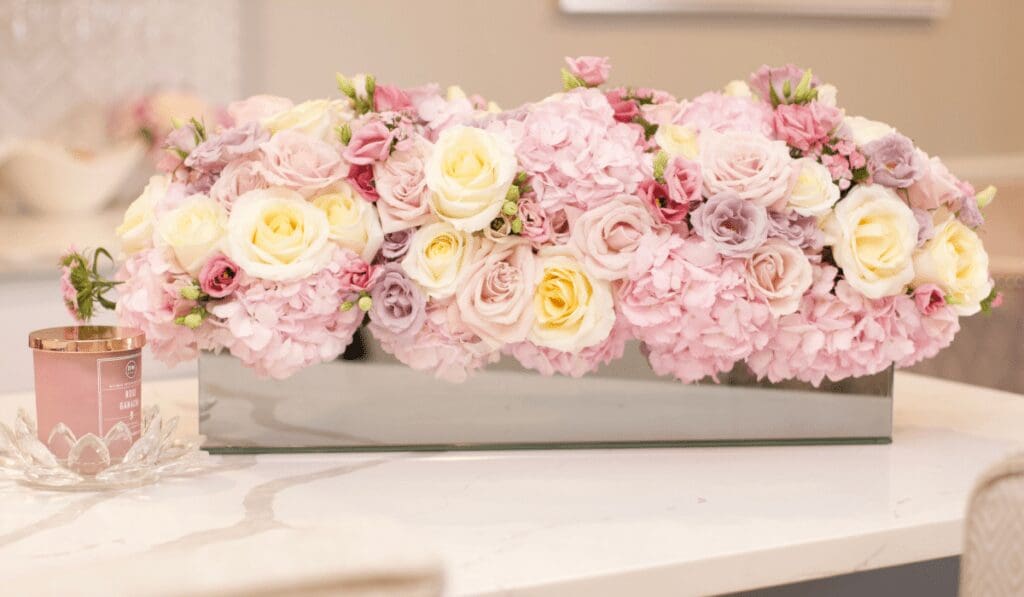 We are so happy with the outcome of our Aries floral installation. We feel the design truly represents the current season and the zodiac perfectly. This color palette will surely be a huge inspiration for wedding season. Our chosen color palette also works great for an Aries themed party and the spring flowers for Aries are the perfect floral combo.
Having a difficult time deciding on event design? Try hiring a professional to assist with your vision. A professional event designer can assist with styling your event and executing the logistical details. From choice of floral to venue styling, a professional designer can create an unforgettable experience for you and your guests.
Related Images: